PROJECT: PRIESTNALL SCHOOL
As the traders association for the Heatons, the 4 Heatons Traders Association is committed to forging stronger links with the local community and Heatons schools form an important part of this. Encouraging the involvement of local schools in our projects and events widens the impact and benefits for the Heatons, as well as helping to forge stronger links between schools and local businesses.
Coordinator
Amanda Fourie
Number of Initiatives Undertaken
Priestnall School
& the 4HTA
We have been working particularly closely with Priestnall School, holding meetings on a regular basis to keep each other informed on current projects and discuss how we can support one another. In the past, the 4HTA has organised for members to take part in 'mock interviews' with some of the older students to help prepare them for future job interviews and we are looking at ways in which businesses can further support the school curriculum.
Priestnall school are a fully paid up member of the "FourHeatons" and proud to be so.  We believe in "Educating for Life", and being part of a thriving association in the centre of the Heatons is supporting this aim.  We have welcomed some funds donated by the association to support addressing our water fountain needs, and student leaders worked hard to present their case to the Chair of the association, and then raise their part of the funds to fund the project.  Beyond that, the aim to be plastic free and support an awareness of our footprint on the environment is something we are keen to work in partnership with the community on.  As a school we are looking forward to  work in collaboration with the association through providing Art installations in local businesses, created by our young people linked to this aim.  Whilst it is still in the planning stages, it is something we are keen to explore.
4HTA Initiatives with Priestnall School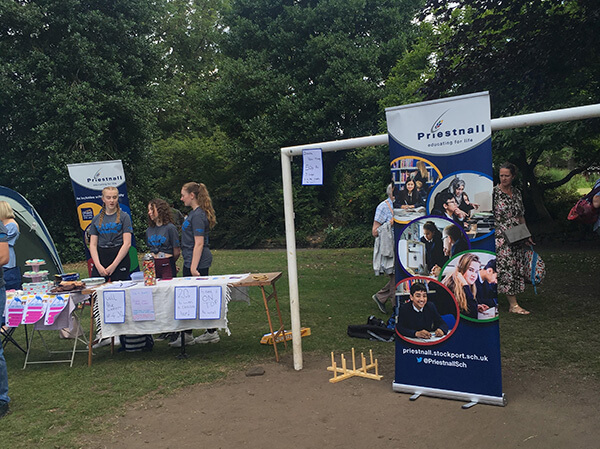 Cambodia Trip
A small group of students have been raising funds for a school-organised trip to Cambodia following their GCSE exams in 2020. The 4HTA have supported their fundraising activities by providing a stall space at the 2019 Heatons Summer Festival and we are looking to assist the students to have a space in local businesses to raise further funds toward their goal.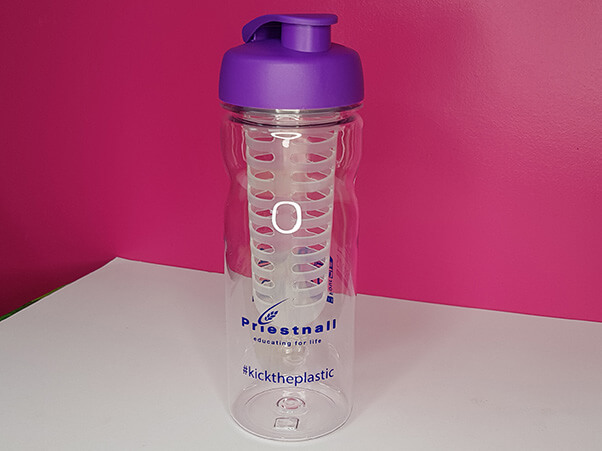 Plastic Free School
In 2019, Priestnall introduced a re-fillable water bottle that could be purchased by students at a very affordable price and which supports the 4HTA's Kick the Plastic campaign. In order to encourage more students to refill, the school have been looking to purchase a couple of additional water fountains in key locations around the school. The 4HTA has provided a contribution toward the cost of a new fountain.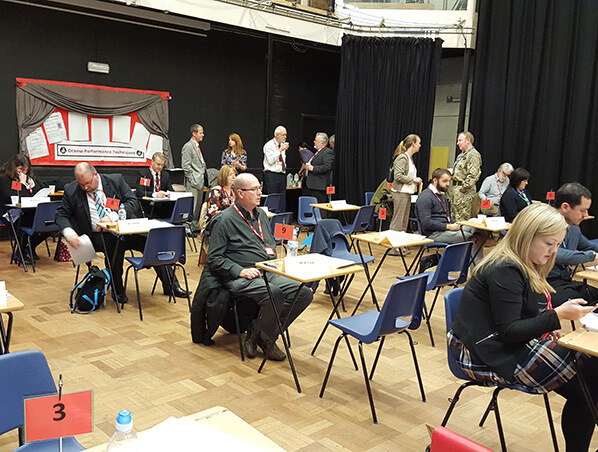 Mock Interviews
Priestnall School undertake mock interviews for their Year 11 students, providing valuble experience to the youngsters as they take their next steps in the world of work or further education. In 2015, funding cuts meant these mock interviews were at risk, due to the cost of hiring professional interviewers. The 4HTA were able to help out by providing 18 local business owners to  run the interviews. 
Four Heatons Traders Association
Making the Heatons a better place to live, work and prosper