Supportability
Promoting independence for people with disabilities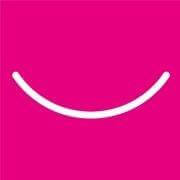 Contact Info:
Granville House
20 Parsonage Road
Heaton Moor
Stockport
SK4 4JZ
Meet the 4HTA Member
Sonia Schofield
Events & Community Fundraiser
Company Profile
Stockport CP Society is a charity that helps disabled people live life to the full. We help them to join in, make friends, achieve new things, and live as active and independent a life as possible. We support children and adults with physical disabilities, learning disabilities and autism through our projects and services. Our work spans Stockport, East Cheshire, Tameside, Trafford and Derbyshire.
At Stockport CP we know that everyone is different, and so we put an individual's interests, strengths and needs at the heart of what we do. We offer a range of services including:
• One-to-one support in people's own homes and out in the community – our support workers provide care, practical help and companionship to people of all ages and with a wide range of disabilities.
• Day services in Heaton Moor, offering a wide range of creative, relaxation and skills development activities to around 50 disabled adults a day.
• Leisure groups for people aged 14+ that offer activities such as walking, horse riding and climbing, and a disability cycling club (Stockport Wheelers) that meets three times a week.
• 24-hour residential care at Cheddle Lodge, our specialist home for 13 adults with severe and complex disabilities in Cheadle.
Map