Heatons Physio Clinic (previously PhysioSport)
PHYSIOTHERAPY FOR ALL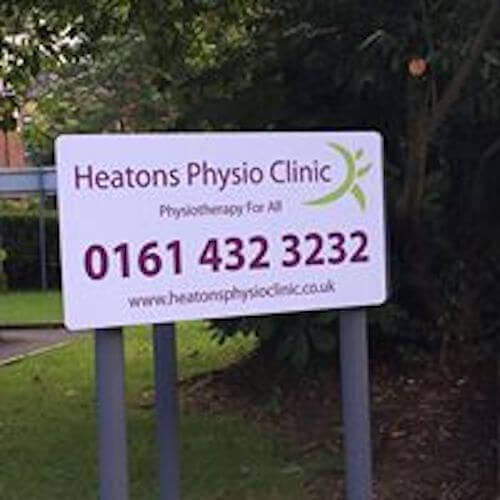 Contact Info:
The Coach House
162 Heaton Moor Road
Heaton Moor
Stockport
sk4 4nq
Meet the 4HTA Member
colette ingham
Company Profile
Heatons Physio Clinic (previously known as PhysioSport)was opened in 1988 by Graeme Heward, Chartered Physiotherapist. Recently he has been joined by 2 friends with whom he trained at Withington Hospital, Colette Ingham and Caroline Dobson.
Colette and Caroline are the principal physiotherapists and also owners of Gatley Physiotherapy Clinic which they opened in 1994. They have taken over the day to day running of Heatons Physio, allowing Graeme to concentrate on the treatment of his patients, following his battle with cancer.
Caroline, Colette and Graeme have a team of dedicated physiotherapists working with them.
The team at Heatons Physio pride themselves on their communication with their patients enabling them to understand their problem and how to manage their symptoms. 'Hands on' treatment is accompanied to assist with muscles and joints to restore their mobility and any imbalances causing the problem are addressed. And we do not just treat sporting injuries - any aches and pains in all age groups are treated!
1-2-1 Pilates, acupuncture, sports massage, counselling and chiropody are also available.
Map