Give2Gain CIC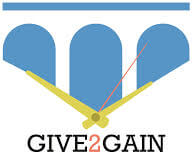 Contact Info:
Meet the 4HTA Member
Lynn Sbaih
Company Profile
Our Vision is to help business owners who run, or are striving to run, an ethical business. Our business values include giving back, via giving time to our local community and we want to work with like-minded people. We know that, as an ethical business, it is important to walk the values of your business. In doing so, you then embark on a journey of endless possibilities.
The Give2Gain CIC was founded in 2015 and grew out of a community Timebank. Whilst running the Timebank we discovered many local businesses who were supporting their local community, either by fund raising, for local causes, and or by giving time. We found that many of you are doing great things, or want to do great things, in your local community but do not always have the time to realise, or articulate, the impact you are making….we can help!
Do you share your community connections and work with your customers? Do you seek out customers with similar values? Are your customers clear about your values? Do they share the same values as you? If the answer to any (or all) of these questions is 'no', then you are probably not getting as much out of your activities as you could be… again we can help!
We can help you realise your impact, in your local community, whilst you are freed up to concentrate on delivering your business. You might spend time making sure you are a green company; do your bit for local recycling; you might recruit local people or use local products in your business. You might run a community group, help a local community group or fundraise for a cause close to you. Or you might have ideas about how to support your local community but have not yet got started….you've guessed it…we can help!