The Aloe Nurse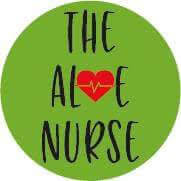 Meet the 4HTA Member

Emma-Louise Fusari
Business Owner
Company Profile
Hello my name is Emma, I am a Nurse by trade - but also a Mum, Childcare Business Owner and have a Forever Living Business too.
My passion is in Health Promotion and Health Education, keeping everyone in optimum health.
I have a range of high quality aloe vera and bee derived products that are suitable for all the family including your fur babies! If you would like to know more about products that can help improve:
Immune Health
Digestive Health
Hair, Skin and nail health
Sports performance
Weight Management
Nutritional support
Then feel free to get in touch for a personal consultation.
Best wishes, Emma