On Saturday 25th November, from 3pm to 7.30pm, Shaw Road in Heaton Moor will come alive to the festive sounds of Christmas once again. This year the 4HTA (Four Heatons Traders Association) has teamed up with Rotary Lamplighters, Heaton Moor Markets and Fountain May to bring you even more fun and frivolities throughout the afternoon and early evening.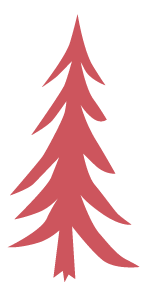 There will be delicious seasonal food and drinks, plenty of music and entertainment (hope you can remember the words to all those Christmas carols!), and lots of lovely market stalls stuffed full of gift ideas to make the shopping a little easier, all wrapped up in twinkly lights and Christmas trees. And of course, Santa will be joining us. He'll be arriving on his special sleigh around 3pm (he'll stay till 7.30, so no need to rush) and is looking forward to meeting all the little boys and girls. Remember, he knows if you've been good (or not)!
So, save the date:
Saturday 25th November, 3pm to 7.30pm, Shaw Road, Heaton Moor.
And please, leave the car at home – there really is no space for car parking anywhere near the event.
Follow us on Facebook and Twitter for the latest updates.
Road Closure Letter
On Saturday 25th November, the annual Four Heatons Traders Association (4HTA) Christmas Festival will take place on Shaw Rd from 3pm – 7:30pm. For eight years this family-focussed event, organised, manned and funded by the 4HTA, has brought a wonderful Christmas spirit to our community and is enjoyed by young and old alike. It really is a fun, family event. This year's event will be bigger and better than before, with a larger road closure area on Shaw Rd, Santa's Grotto, more hot food stalls, pop-up bars selling mulled wine and beer, and live music from choirs, a brass band and other mainly Heaton's-based performers.
Road closure – How does this affect you?
On 25th November, from 12pm to 10pm, Shaw Rd will be closed from Elms Rd to the junction with Heaton Moor Rd.  In addition, the stretch of Shaw Rd from Elms Rd to Moorfield Grove will be for resident access only during this time. We will be using barriers to effect these closures/restrictions with Marshalls in hi-viz clothing to impose the restrictions.
We ask that you make sure your car is not parked anywhere on the stretch from Moorfield Grove to Heaton Moor Rd after 12 noon on Saturday 25th November, as we will be setting up Santa's Grotto (to be sited outside Shaw House) from midday and bringing in the stage truck at the same time. As soon as all clearing up is finished the roads will revert to normal usage, at approximately 10pm on Saturday 25th November.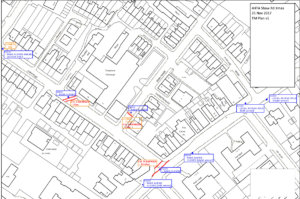 After a successful inaugural running of this plan in 2016 we have again decided – in partnership with Stockport MBC, that this is the only safe and viable option. We sincerely hope that this will not inconvenience you too much and hope to see you at the event on Saturday 25th November.
If you have any questions or concerns regarding road closure please contact Melanie Page from Fountain May, who is managing this event on behalf of 4HTA:
Email: fountainmayevents@gmail.co.uk
Tel:          07818 422722
If you would like to know more about what will be happening on the night, take a look at our 4HTA Facebook page (www.facebook.com/4HeatonsTradersAssociation) or contact events@fourheatons.co.uk
Thank you for your co-operation
The Four Heatons Traders Association