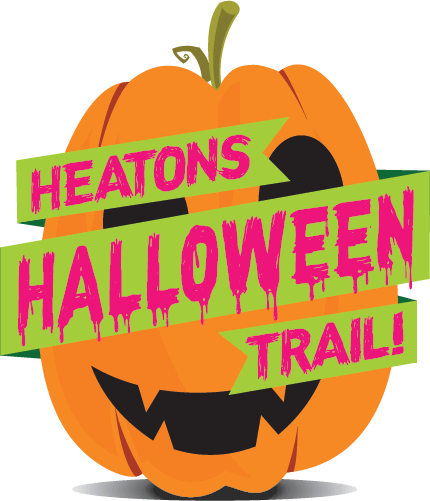 Trick Or Treat
Pumpkin creations will be popping up in shops throughout the Heatons this Halloween and it's going to be spook-tacular! Download a trail sheet or pick one up from participating businesses to be able to enjoy the trail. Once you have found a pumpkin, don't forget to scan the QR code in the shop window – each QR code will give you a letter which will reveal a hidden message!
We'd love to see photos of you enjoying the trail and find out which are your favourites – post your photos to social media using #HeatonsHalloween. And, don't forget to pop into the participating shops – this is Halloween after all and there may just be a few treats to collect along the way… enjoy!
Download your Halloween Trail Sheet Here
You can pick up an offcial Heatons Halloween Trail sheet at some of the participating shops listed below, or download one now to print out yourself using the button below.
Participating Businesses
The businesses below will be taking part in the Halloween Trail. The trail has been designed for our younger Heatonians, but please ensure children are supervised at all times. Businesses are spread out from Heaton Chapel to Heaton Mersey, and there are many roads to cross – so please follow the Green Cross Code!