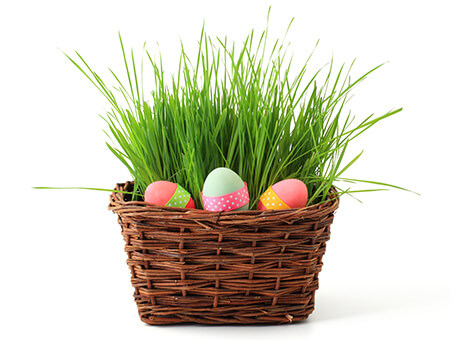 Are you Egg-cited about Easter?
This year something special is happening in SK4 for Easter…
Between the 13th and 20th of April Easter eggs will be popping up in shops throughout the Heatons and we need your help to collect their names.
You'll find some eggs in shop window and other's inside local businesses. We've created a handy trail sheet so you know which shops to look in, and once you spot the eggs, you can write their names on the trail sheet too.
We'd love to know which egg you liked the most, so be sure to take a photo of yourself next to your favourite egg and post it to our Facebook page or tag us on instagram using the tag: #HeatonsEggTrail (you'll need to get your parents to help you with this bit!).
Download your Easter Egg Trail Sheet Here
You can pick up an offcial Heatons Easter Egg Trail sheet at some of the participating shops listed below, or download one now to print out yourself using the button below.
Participating Businesses
The businesses below will be taking part in the Easter Egg Trail. The trail has been designed for our younger Heatonians, but please ensure children are supervised at all times. Businesses are spread out from Heaton Chapel to Heaton Mersey, and there are many roads to cross – so please follow the Green Cross Code!