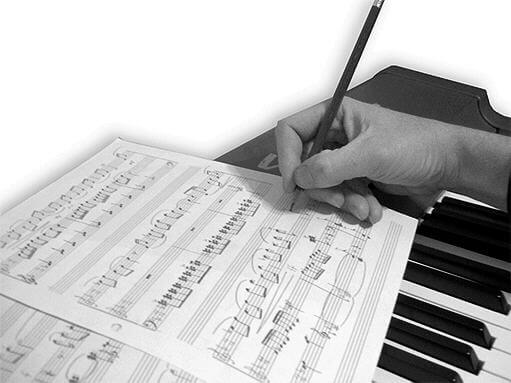 Spotting a gap in the market
Teachers are always busy.  If there's a ready-made resource to save time with planning a lesson, they'll snap it up!  As a teacher I found there was a real lack of quality music composition resources.  I'd always enjoyed creating my own lesson materials for GCSE and A level music.  So, when I decided to finish teaching to spend more time with my young children, I thought it was a shame for it all to go to waste!  With schools now going digital in the classroom, I wondered if there was scope for a music website where I could share my resources.  Going into Nettl one day proved to be a very good move!  Raj and Toby helped to come up with the concept of a website offering interactive composition courses and an inspiration 'listening' page.  We worked hard to translate my classroom teaching methods into an engaging online format.
Publicity
Since April I can compose has been featured in Music Teacher magazine, (If you're not a subscriber, it's the music education publication, so this was a good scoop!).  I've been interviewed for the Incorporated Society of Musicians' summer journal and…I've just been announced as a finalist in the Internet Industry category for the Enterprise Vision Awards.
Where next?
With students signing up from as far away as Japan, I know that there's already a global interest in I can compose.  I've partnered with Music:Ed website who are breaking into the international schools market in Southeast Asia and am getting ready to offer course packages and subscriptions to schools and institutions.
If you're interested in finding out more, it's free to register on the site and you then have access to all the courses and inspiration materials.
Click here to view the I can compose website
I can compose
Inspiring the next generation of great composers