Christmas is a wonderful time of the year, full of joy, frivolity, parties and family gatherings around the Christmas Tree.
But if you have a real Christmas Tree, what do you do with it after Christmas is over? Where do you dispose of it?
This year (well early 2018 actually!) we're pleased to announce the charity JustHelping have expanded their Christmas Tree collection to cover the SK4 area too. Signing up is simple – just head over to www.charityxmastreecollection.com/xmas-trees/ and register your tree. In early January you'll be notified by e-mail of which day your tree will be collected from outside your house – it's as simple as that!
When you register, you have the option of making a voluntary donation to the charity. Funds collected will be distributed to St Ann's Hospice and other local charities. Click here to read more about the collection in the Heatons.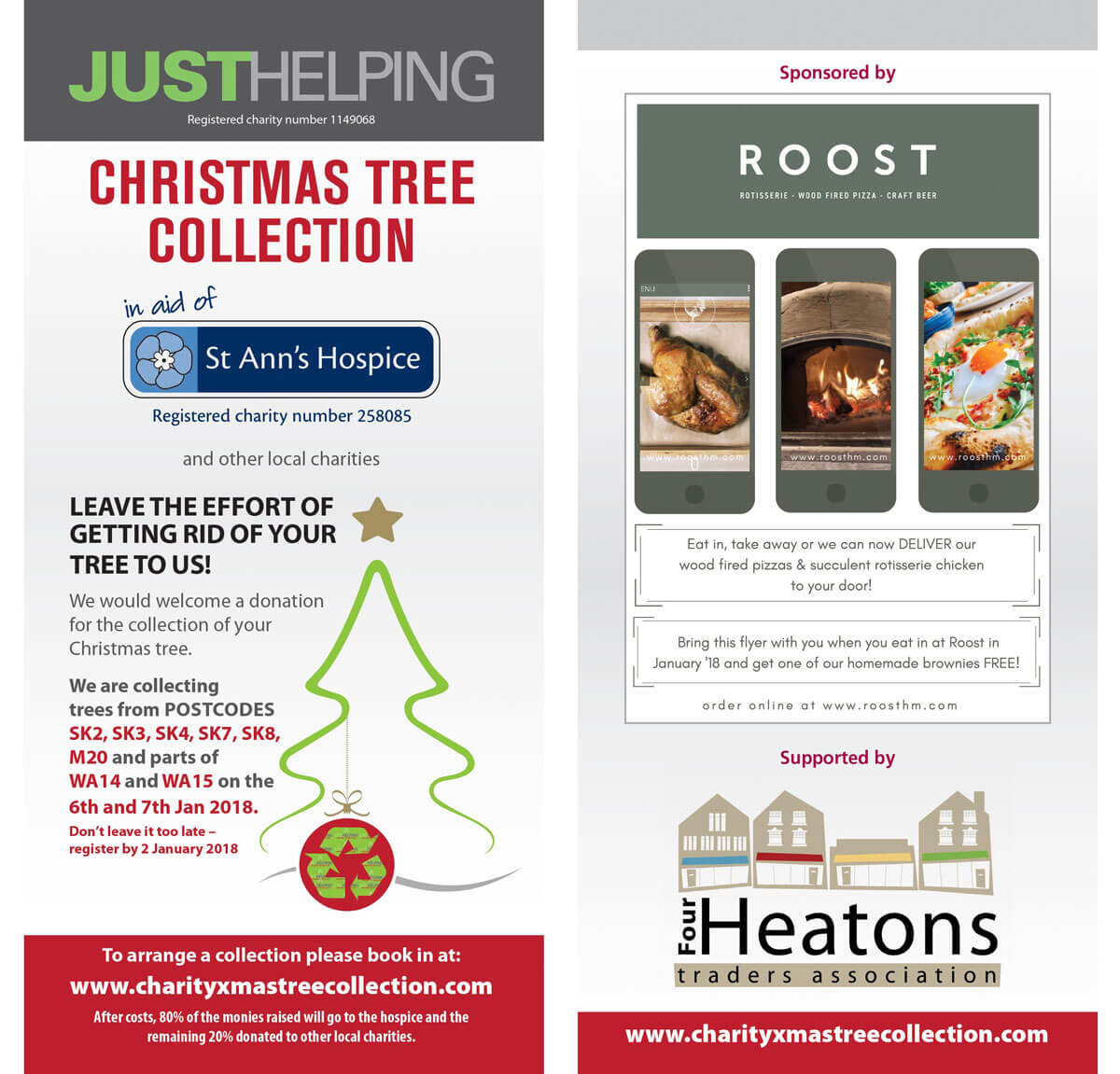 Four Heatons Traders Association
Making the Heatons a better place to live, work and prosper